Server Space Kindly Provided By...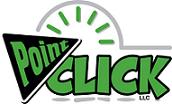 Thanks, Ken & Rebecca!
STATEMENT OF OWNERSHIP AND GENERAL DISCLAIMER: The audio content of the Into The Word radio programs archived on this site, together with the written content of the

Chronological Companion To The Bible

, the "Living In The Last Days" prophecy seminar notes, the "Basic Bible Training" workbook, etc., presented hereon, are the sole intellectual property of Thomas J. Short and may not be used in whole or in part without specific attribution. They do not necessarily reflect the thoughts and opinions of the staff, leaders and members of the Elkhart East Christian Church.