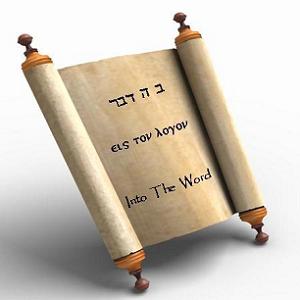 Into The Word
The grass withers, the flower fades,
But the Word of our God stands forever.
Isaiah 40:8
Jesus said, "...the laborer is worthy of his wages." (Luke 10:7)

If you find these materials useful, please give a little something back to the laborer. Click the PayPal emblem on the right & send whatever you think appropriate.

Thanks for supporting my work!




Please be aware that gifts made to Thomas through this site are NOT tax deductible. To make tax deductible donations to the ministry of Into The Word, please use the contact information for the Elkhart East Christian Church, specifically designating your gift for "Into The Word."
---
Into The Word can be heard throughout the "Michiana" area at 11:30 am & 11:00 pm (Eastern Time), Monday through Friday, by tuning into "Harvest" 103.1 FM, broadcasting out of South Bend, Indiana. You can also Listen Live! on the internet from anywhere in the world.
| | |
| --- | --- |
| | I've now been a guest on three episodes of "The Prophecy Brothers." The most recent was entitled "Time is Short with Thomas Short", a general discussion with the brothers on prophecy. The previous episode was a discussion on the Book of Zechariah. My first appearance dealt with an alternate location of Armageddon. Check them out! |